John F. Abess, MD – Psychiatrist Charleston – 3PO
3PO – Personalized Private & Professional – in both Office & Online Services
Dr. Abess is the most established psychiatrist in private practice in historic downtown Charleston, SC, USA.   For more than 30 years, he and his wife, Ann, have participated in the medical community helping people enjoy their lives.  693 people visited this website each day on average from 1 through 28 February, 2018.
.  
Dr. Abess and Nurse Ann are a happily married counseling & medical team.  They have  years of experience in what they do.    
"We love our work and we remain dedicated to helping you enjoy a happy heathy life."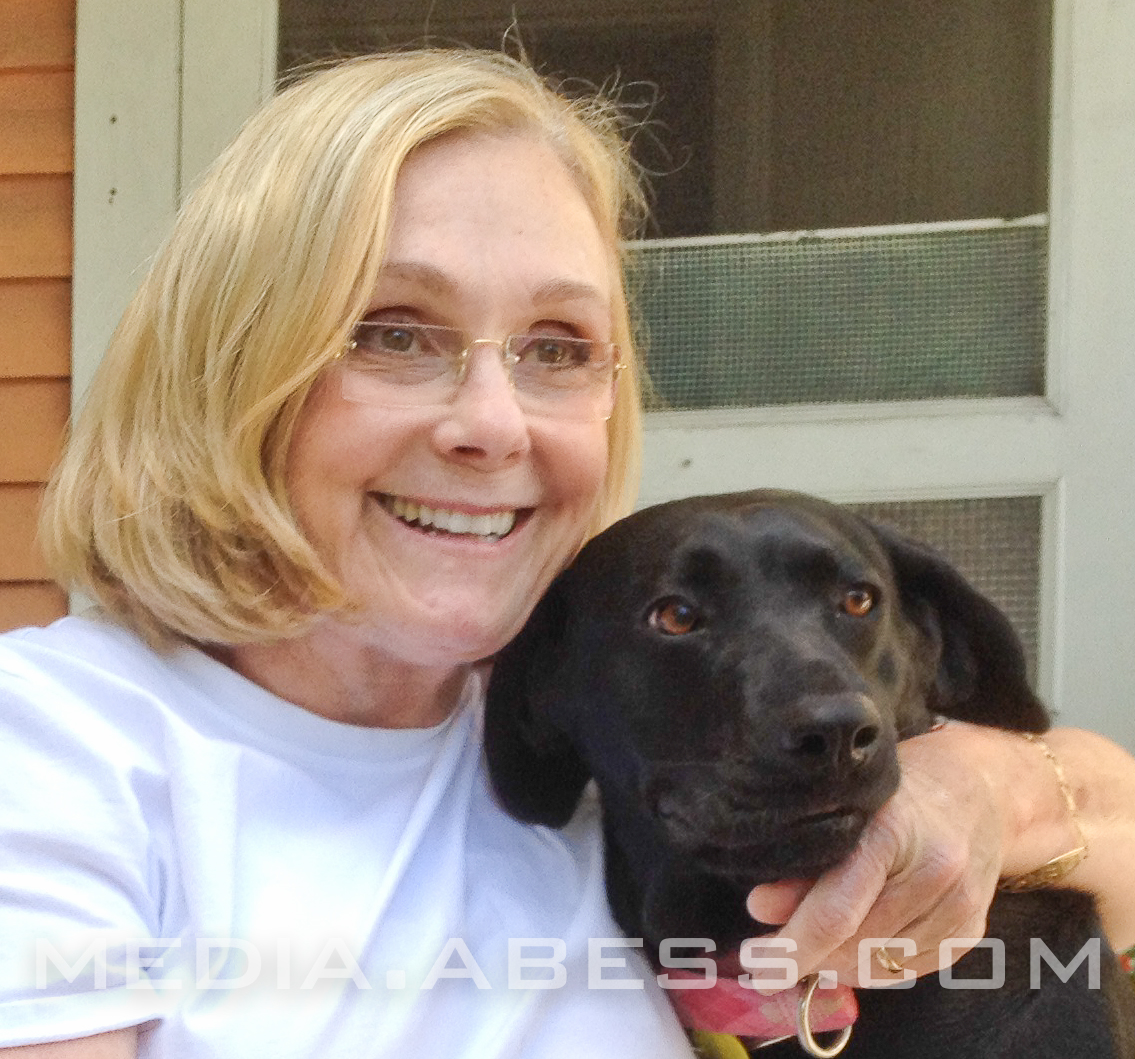 Ann Abess, R.N. (& Ziva)
Medical Triage and Practice Executive
Ann has broad experience in all phases of nursing. She started off helping in her father's internal medicine office. She graduated from St. Joseph's School of Nursing (President of Student Body Organization) in Syracuse, N.Y. She has worked in a variety of hospitals in pediatrics and medical / surgical nursing. she functioned as Charge Nurse in many of her positions. She attended the Medical University of South Carolina to become a certified nurse mid-wife and subsequently took advanced courses in the area of psychiatry, psychotherapy and family therapy. Since 1984, she has been a major asset to Dr. Abess' practice and to all our clients and patients.
ABESS.com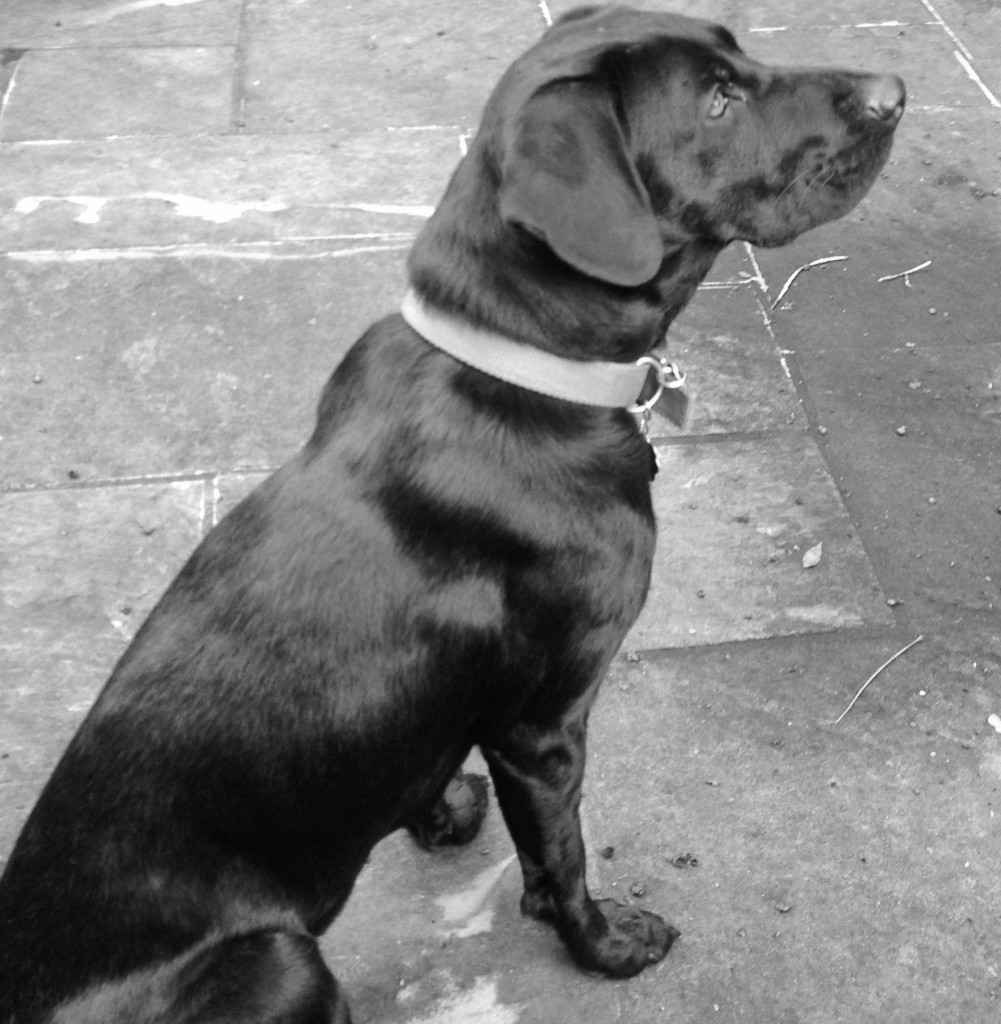 ZIVA - Award Winning Heart Warmer
Therapy Dog (in training)
Ziva is our Black Labrador Rescue. She is currently in training to become our next therapy dog. Her first lesson is "Keep all 4 on the floor."
She follows in the paw-steps of Ruby, Gabe and Amazing Grace. All of these black labrador retrievers were former therapy dogs. They endeared themselves to our patients and of course, to us as well. Now, they romp in doggie heaven.
ABESS.com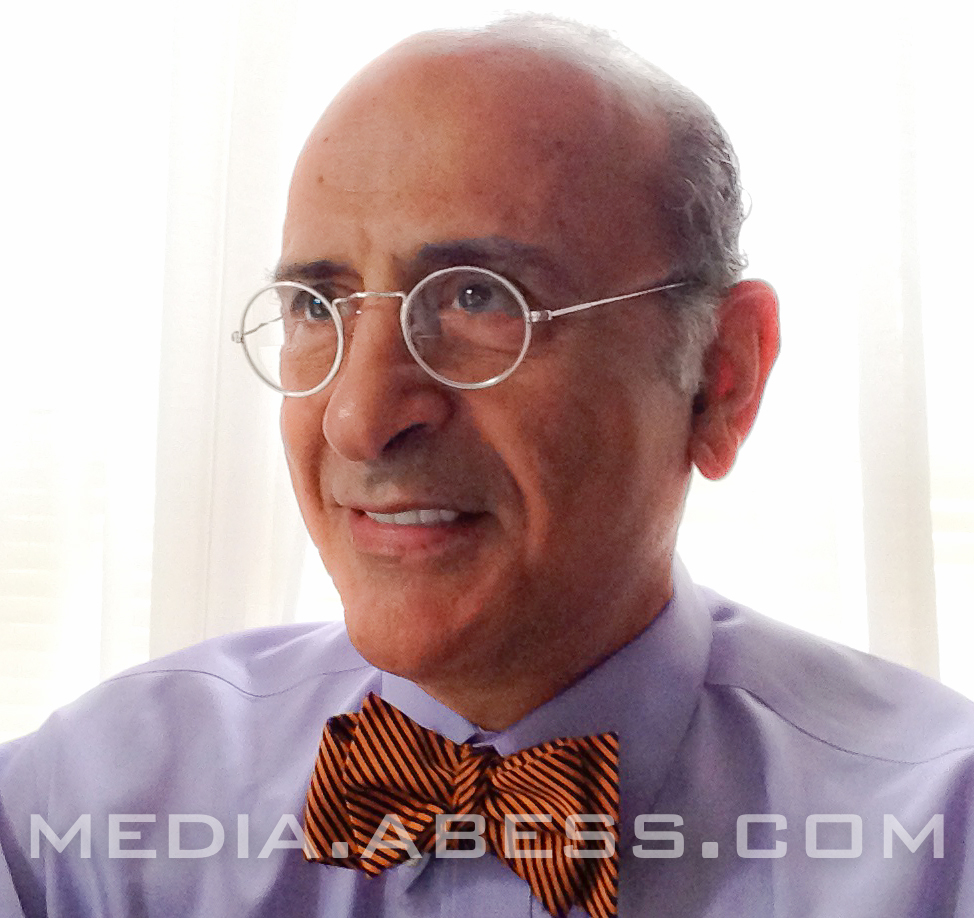 John F. Abess, M.D.
Psychiatrist, Psychotherapist, Psychopharmacolgist, Consultant to Hospital Physicians, Attorneys and CEO's.
"Dr. A" (affectionate moniker) attended LeMoyne College, a Jesuit school in Syracuse, N.Y. He graduated with a B.S. in Multiple Science. He also attended the Medical University of South Carolina where he earned his medical degree, served a medical internship and completed psychiatric residency. While working as a psychiatric resident, Dr. Abess also worked in the Richland County Memorial Hospital Emergency Room and developed a computerized program for assessment of the comatose patent in an emergency setting. Dr. Abess was Chief Resident during his training. He worked for the Medical University of South Carolina in their Psychiatric Consultation Laison Service and subsequently established his private practice of psychiatry in Charleston, S.C. He opened his current office in 1984. Dr. Abess has served as president of the psychiatric medical staff for Southern Pines Psychiatric Hospital and for St. Francis Xavier Hospital. He functioned as a medical director for Psychiatric Units at Southern Pines Hospital and St. Francis Xavier Hospital. He currently continues to perform hospital consultations for patients at Roper Hospital in downtown Charleston. He is a consultant to attorneys in the area of psychiatric medicine, he engages in forensic evaluations for health insurance companies, and he also is an advisor to CEO's as to how their company can profit from behavioral and psychological sciences. Dr. Abess is a contributing writer for The Moultrie News as well as Gulfstream Communications' Charleston Grit.com. His pen name is "ShrinkThink." You can subscribe to his articles and to the latest news in Medical and Behavioral Science under the "Subscribe" heading of this website.
Additionally, Dr. Abess served in the U.S. Army for 5 years and was honorably discharged with the rank of Captain.
ABESS.com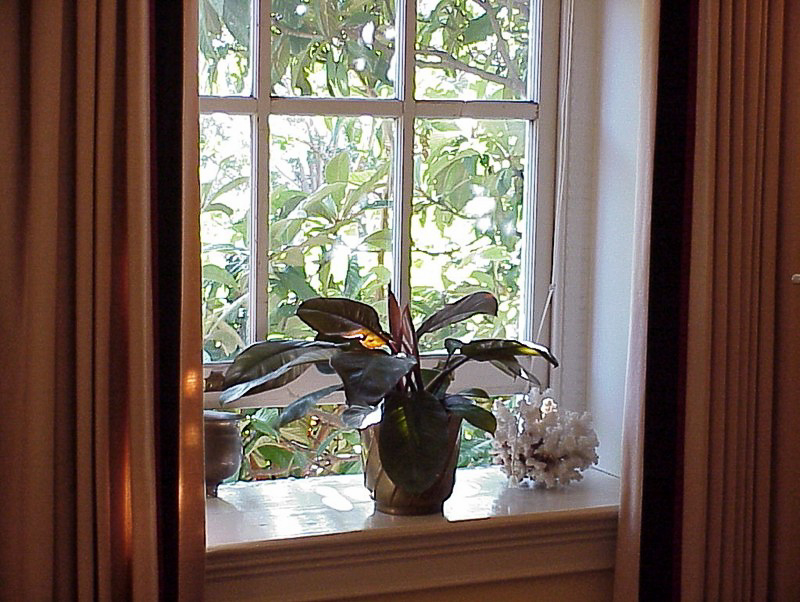 BECOME ONE OF OUR CLIENTS
Enjoy a higher quality of life and greater happiness.
As a client, you become part of our team. You will receive personal friendly attention, the highest degree of privacy and responsiveness and a higher quality of competent care.
ABESS.com
Help with life's problems and stressful situations.
A desire for greater happiness & personal development.
Happier relationships.    Greater harmony in family life.
Assistance from an experienced psychiatrist in managing a psychiatric disorder.
Treatment for all types of anxiety, depression, post traumatic stress, phobias, attentional disorders and situational  crises.
Our medical background qualifies us to safely help you even when medical- biologic problems complicate or contribute to the problem.
Dr. Abess  is a medical doctor  and is trusted by other physicians. 
He understands the impact medical problems and medications for those problems can sometimes have on our emotions and thoughts.  
Due to specialized training & experience, Dr. Abess is also a consultant to physicians, law firms and corporations.
The Office in Charleston
Living and working Charleston is pure delight.  Charleston has become recognized as one of the top destinations in the entire world to visit.    We love our city and are grateful for the chance to work and live in such an attractive pleasant and historic location.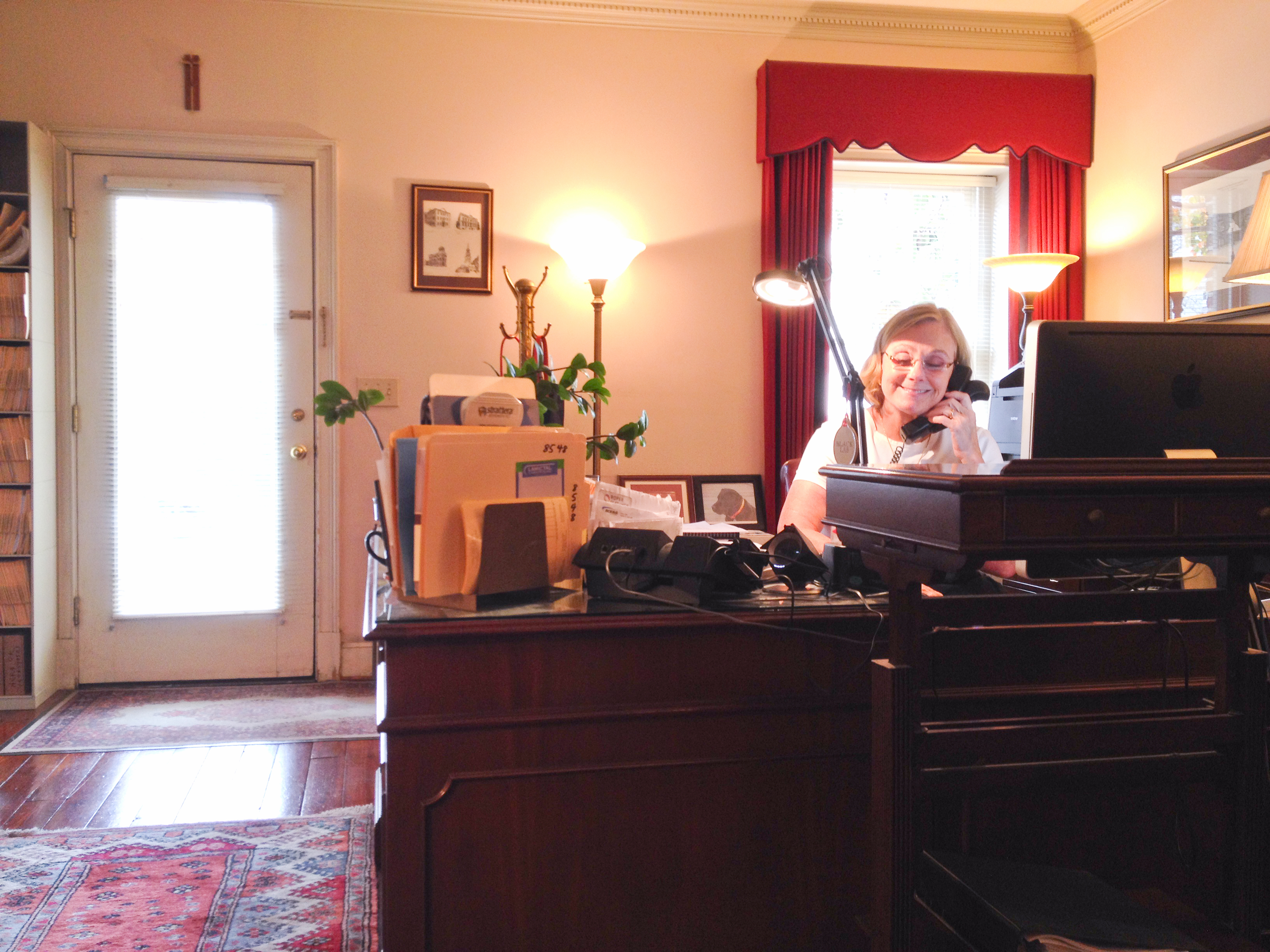 Ann on the Phone
This is the "operations center" and so far… everyone is happy. We may actually be leaving the office on time!
Ann has the toughest job. She is constantly interrupted. Always needs to wear a happy face. And, she needs to rely upon her medical knowledge to discriminate the importance of various situations. She is a "Pro" in every aspect of the word.
ABESS.com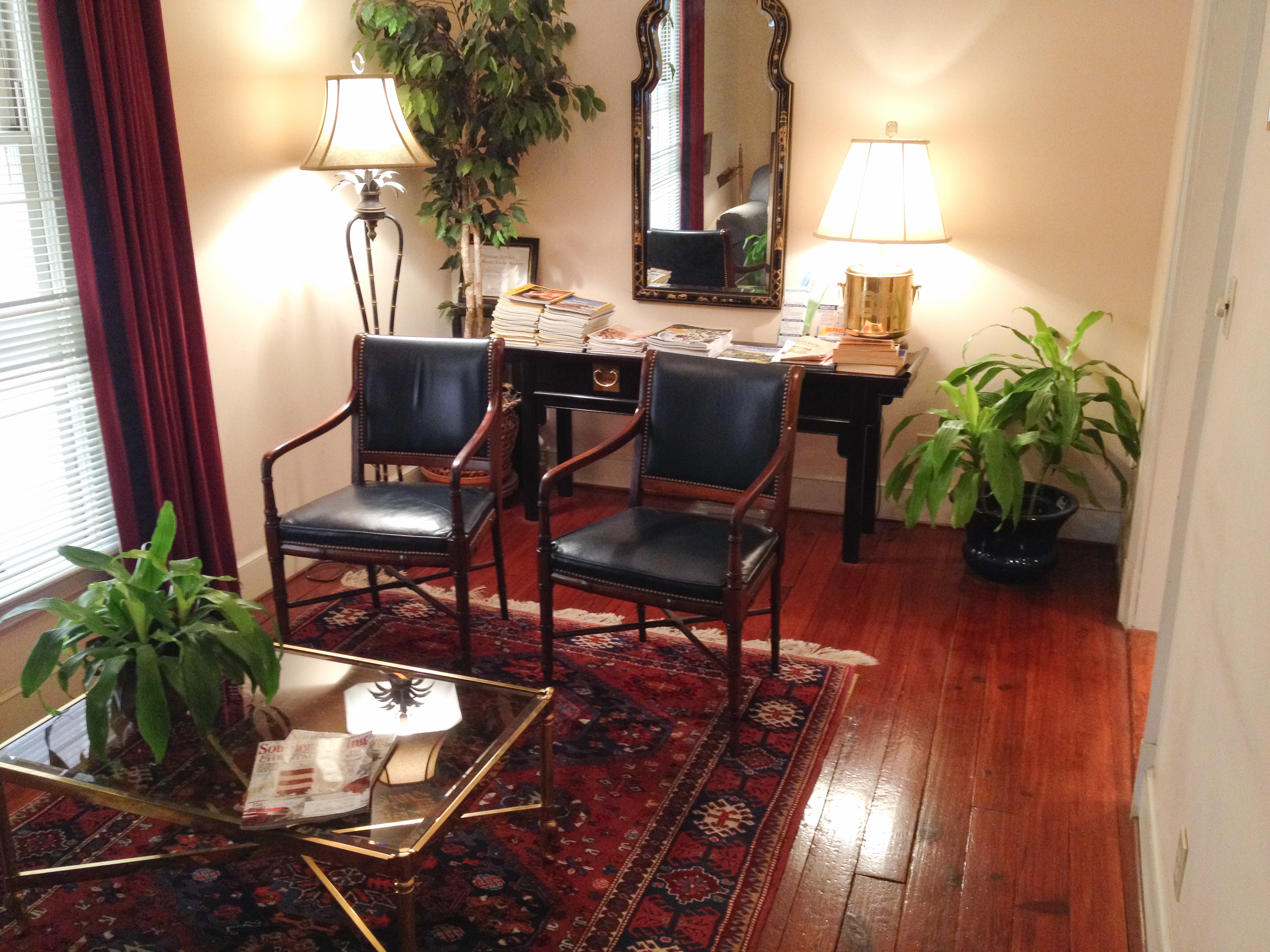 The Relaxing Room
We could call it the "waiting" room except appointments are generally right on time.
The room is comfortable. There is a good assortment of journals - health and popular oriented. Dr. Abess even includes his latest articles published on his website and on the Gulfstream Communications website, CharlestonGrit.com.
The kitchen has drinks and there are some "surcees" on Ann's desk as well.
ABESS.com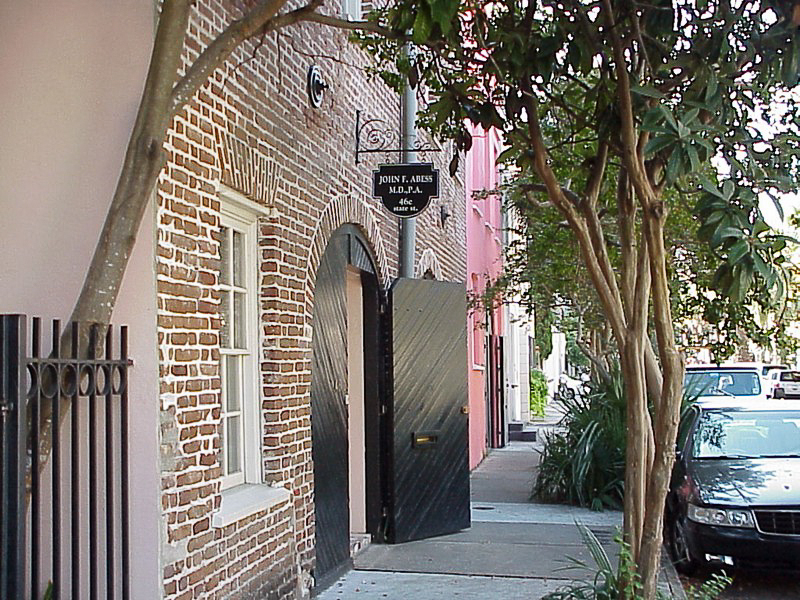 Sidewalk View
This is office entrance on State Street.
We are so fortunate to work in a historic building. The building initially was utilized as a horse stable for a private fire insurance company. (Thus, the barn like doors.) In those days, no fire insurance meant your house burned to the ground. You may also recognize the presence of "earthquake" bolts between the 1st and 2nd floors. Located in the French Quarter of peninsular Charleston, we are often enticed by the aromas of fine cuisine.
ABESS.com